Tudor C. Marinescu, MD, PhD, is a holistic family medicine physician with extensive credentials in osteopathic manual medicine including cranial and biodynamic osteopathy as well as regenerative injection therapies such as prolotherapy, neural therapy, physiology regulating medicines and  vibrational/energy medicine.
Dr. Marinescu is best known for empowering his patients to assume responsibility of their own life through educating and assisting them to achieve and maintain an overall vibrant state of health. He is a licensed Medical Doctor, a top 10 % graduate of his class at J.W. Goethe University School of Medicine in Frankfurt/ Germany and holds a Ph.D. in Medicine from the H. Heine University in Germany. His medical training occurred in two European medical systems, where the allopathic and the "alternative" were deeply interconnected, interactive and interdependent.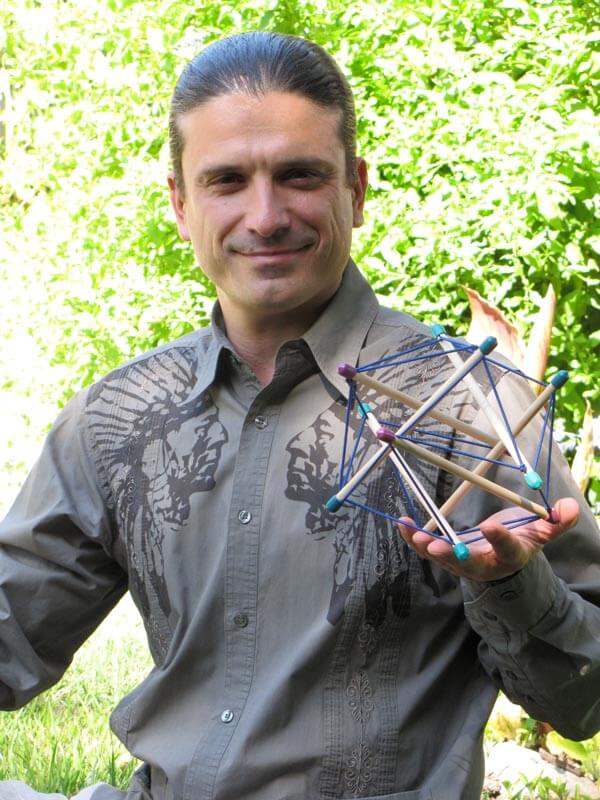 Born in Transylvania, Romania, Dr. Marinescu pursued an athletic career with one of the best Romanian alpine ski teams. His goal was to become a professional athlete. At age 16 he developed a muscular-skeletal growth disorder that forced him to be sidelined for two years. As he was restricted from all physical activity including soccer and running, his whole universe broke down. Proper care by the team holistic physician enabled his complete recovery and two years later he was back on the slopes competing again and with no prior training, reaching 4th place at the National High-School Championships. But something had changed. His interest was not on competing anymore but rather focused on how to get injured people back on the "slopes of life".
He entered Medical School in Bucharest/Romania and after the fall of communism was given the opportunity to complete his education with one of the most prestigious Universities in Germany, J.W. Goethe in Frankfurt/Main. Dr. Marinescu's Ph.D. dissertation entitled "Therapy of the Primary Brain Tumors" inspired his quest for understanding the true origins of dis-ease and the natural ways of prevention and treatment. Upon receiving his Ph.D. from H. Heine University in 1996, Dr. Marinescu came to the U.S. for advanced training. He completed a 1-year research fellowship in orthopedic surgery, followed by a surgical internship, both at UCLA. His desire to practice integrative medicine led him to choose to continue his post-graduate training with a 3-year family medicine residency at USC.
Multidisciplinary integral healing system
He went on to pursue an extensive post-doctoral training focusing around creating a multidisciplinary integral healing system that empowers, educates and assists people in achieving and maintaining vibrant mental, emotional, physical and spiritual health. This is entirely reflected today in his philosophy and practice of medicine.
He holds a Certificate of Proficiency in Osteopathy in the Cranial Field by the Osteopathic Cranial Academy, is part of the teaching staff of the Osteopathic Cranial Academy and served on the Board of Directors of the Osteopathic Cranial Academy as an M.D. advisor. He also is a Certified Prolotherapy and Regenerative Injection Therapy Provider by the American Association of Orthopedic Medicine.
During his doctoral studies, Dr. Marinescu came across numerous research studies and protocols proving the benefits of adding complimentary medicine approaches to the standard protocols in the treatment of so-called incurable disorders. In this study of 189 patients, the only six patients that survived their sickness and the treatment protocols had done so by completely changing their way of life and aligning themselves to the laws of nature.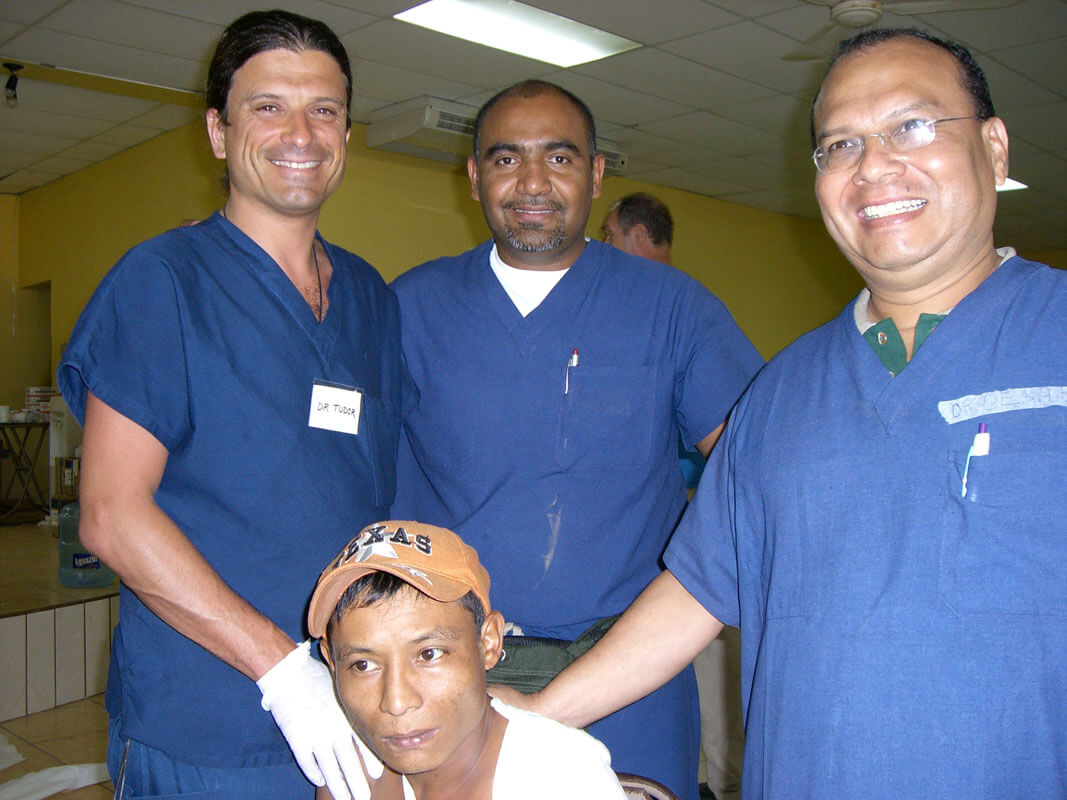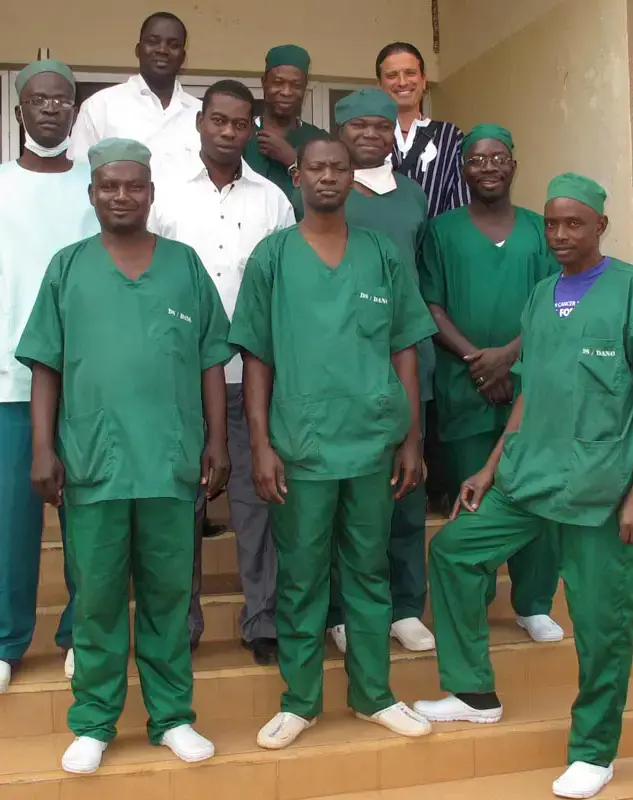 This motivated him to embark upon deepening his understanding about the natural laws of life. As part of this journey, he met and studied with indigenous healers from different traditions. In these ways, it is believed that all imbalances originate in the energetic, invisible (mental, emotional and spiritual) realm. Treatment is always aimed at dissolving these energetic imbalances, while the physical body was assisted and supported along the journey.
Also, the return to simple and natural ways of life and living in balance with all Creation is emphasized in daily life as well as in ritual and ceremonial space. Exposure to indigenous traditions helped Dr. Marinescu discover the meaning of the physician-priest (physician-healer) archetype, which he strives to embody in his philosophy and practice.
He also volunteered his time and services in third world countries over the last 20 years. He has been traveling to Honduras and Mexico with the Hackett-Hemwall Foundation [http://www.hacketthemwall.org/WELCOME.html], the world's largest teaching and education organization for Prolotherapy and to Africa where together with a group of benefactors they provided an ambulance as well as diagnostic equipments and medication for the local hospital in Dano, Burkina Faso. 
Dr. Marinescu's professional experience in 3 medical systems (Romania, Germany and the U.S.),  as well as his implementation of indigenous healing methods puts him at the forefront of Integrative and Preventive Medicine. Dr. Tudor has been in private practice in Santa Monica and Ojai, California since 2001. He recently relocated to the Verde Valley and opened his new office in Sedona and is looking forward to bringing his services  to the people of Northern Arizona.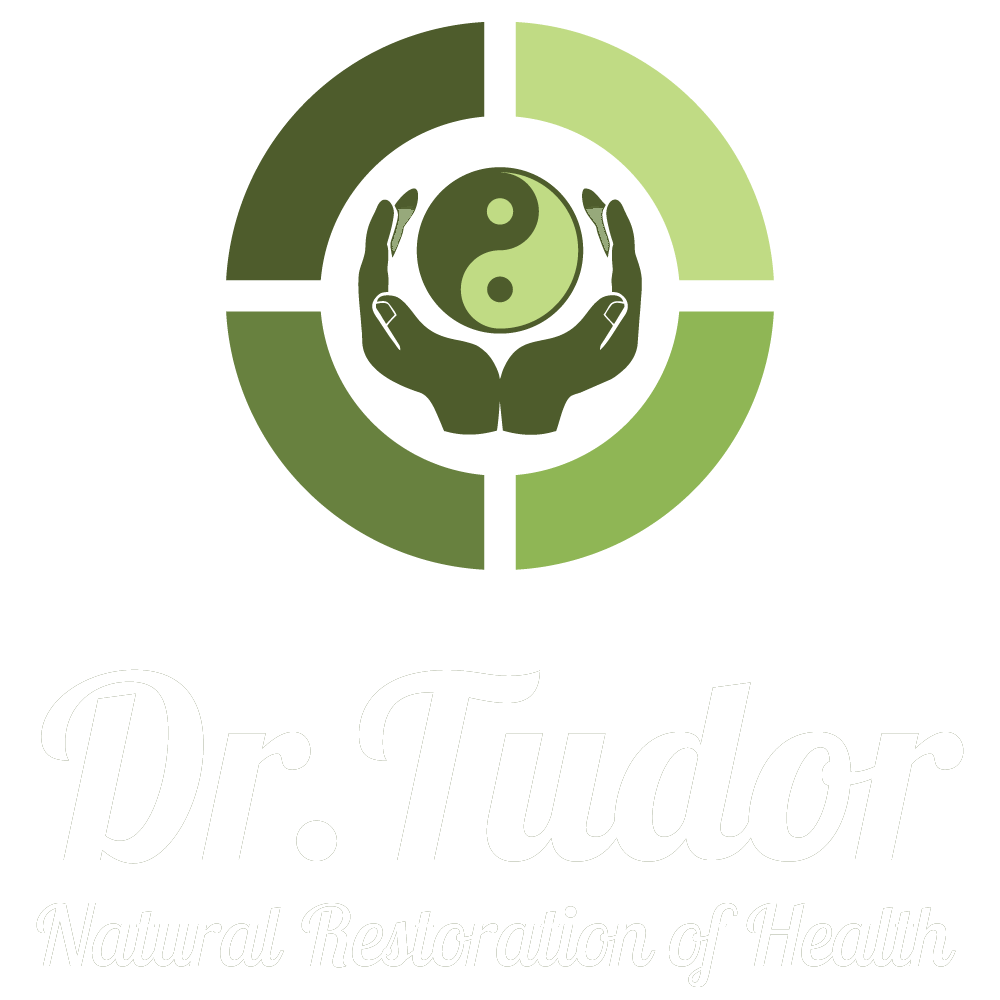 Dr. Tudor seeks to identify the root cause of somatic (physical) pain and dysfunction. He treats all ages from newborns, adolescents, adults, as well as the elderly.
Dr.Tudor uses hands-on traditional osteopathic manual medicine as his main modality of treatment. When needed, he adds healthy forms of injections to strengthen ligaments, tendons, support joint function as well as calm and revitalize irritated nerves and traumatized connective tissue.
The initial appointment consists of a comprehensive history, an osteopathic hands-on physical exam, as well as a full osteopathic manual treatment and lasts 90 minutes.
Follow-up appointments for osteopathic treatments are 45 minutes. Appointments for regenerative injection therapies can last longer than 45 minutes, depending on the numbers of the areas injected and modalities used.
APPOINTMENT
Your appointment is time set aside for you and your physician. Without a 24 hour notice (workdays) for follow-up appointments and 48 hrs. notice (workdays) on new appointments, patients who forget their appointments or cancel at the last minute will be charged a full appointment fee. Please understand that we allow a significant amount of time for each patient visit and a missed appointment is lost time, which could have gone to a patient on the waiting list. 
For those of you interested in scheduling appointments, please call 928-605-3280 or email us at [email protected]. Please note that we require a credit card number to reserve your appointment.
PAYMENT
Our office does not bill insurance. We are not a medicare provider nor are we a provider for any heath care plans or insurances.This is done to support optimal time and services during your visit for your personalized evaluation and treatment. 
All fees and payments are collected at the time of service.  An itemized super bill is provided so you may directly submit it to your medical insurance carrier for reimbursement according to your policy. 
"Tudor's partnership, deep presence and skill continues to be a great gift in my life. I keep integrating amazing shifts and changes from our work together, including the complete healing of an old knee surgery that had skewed every part of my daily life.
More than healing, though, Tudor's work generates a felt experience of the great flow of life, which I now enjoy in every moment.
I highly recommend working with Dr. Marinescu for anyone willing to completely embody, to enjoy ongoing discovery, and to re-create your sense of what is possible."
"Dr. Marinescu is the rarest kind of physician: as skilled with the healing of the soul as with the body.
His dedication to the highest potential of his patients is evident in every interaction with him.
Through Dr. Tudor's treatments I now feel a new sense of whole-body lightness, ease and stability. I feel grateful for his presence in my life."
"My first consultation with Dr. Tudor was six years ago. I quickly realized that this meeting was a perfect answer to prayer.
As reflected in his credentials, he has the gift of great intellect and skill and has an extraordinary range of resources he offers to patients. His dedication to his work is evidenced by his continuous learning through courses and exploring ancient healing traditions, spirituality and today's cutting edge research in the fields of science and medicine.
Dr. Marinescu has become an inspiring teacher for me and I treasure all I have learned from him. He shares with me what I need to do to enhance my own healing process.
Dr. Marinescu is a physician who truly cares and is always supportive and helpful. During treatment, his presence is open and non-judgmental which has helped me to bring to light what needs to heal.
He continues to be a powerful presence in the healing and spiritual transformation I am experiencing in my life. I am blessed to know Dr. Marinescu and I am deeply grateful."
"I was referred to Dr. Marinescu because I was contemplating mouth braces for aesthetic and also functional reasons.
Dr. Marinescu is a healer with wonderful bedside manners, he cares about his patients and I felt very comfortable. I learned that I didn't need braces and felt great about that! Other doctors aren't as warm and carrying.
Sometimes it's discomforting to go for help and not really feel heard. He listened and explained things very well. I really appreciate all your wisdom and healing work. When I start to get scattered, I regroup and think about some things you've said to me or how I felt during our sessions.
I also still do the stretches you taught me and pay attention to the sugars, chemicals in my food and home, etc. I was conscious before-but am more present now with my life and how it all affects my whole body, mind and spirit. Thank you so much, love."
"I have a congenital condition (bilateral hip displazia) that was limiting my mobility and giving me a feeling of being unbalanced and painful walking, running etc.
My physical condition was also affecting me emotionally and determined some of my lifestyle which did not include much real physical exertion.
Dr. Marinescu's cranial and biodynamic osteopathic work is relaxing and seems to have a very tangible effect. I have seen at least six or seven osteopaths before and received cranial therapy from some of them, but I never gotten better results more quickly and I have never been treated with a such holistic approach. It has been more physically and emotionally effective than any other treatment I've received because it was more insightful.
Now my body has become better aligned, I have become more aware of how my everyday choices (diet, exercise, meditation etc.) affect my overall health, I feel better emotionally and physically, my body has changed visibly and I am more active. Thanks!"
"Thanks to Dr. Tudor Marinescu's visionary healing wisdom, I am becoming healthy and happy.
My first appointment with Dr. Marinescu was at a time when I was in terrible pain. My knee condition was extreme! The symptoms were massive swelling and constant pain, which made my whole body ache. Based on the MRI results my orthopedic surgeon recommended knee replacement. I opted treatment with Dr. Marinescu.
My once crippling knee has slowly healed, from being unable to walk without limping, to the present time being able to run an average of 25 to 30 miles per week. In my sessions with Dr. Marinescu, I have learned to quietly and deeply reflect on my well-being and quality of life.
Three important questions regarding my knee and all aspects of my health: where I am? Where I have been? And where am I going? I have learned that health is the natural state of our existence and the importance of being in harmony with ourselves and the world. It's beautiful to be older and to be feeling healthy and knowing that love is healing."
"Tudor Marinescu is a rare and exceptional medical doctor and osteopath who is extremely proficient with many modalities.
His compassion and sympathy enhance his wonderful treatments. His intuition and talent transform his work. Of all eight practitioners who have treated me, he has been the most effective in treating my broken ankle, lower back pain, TMJ condition and various ailments. He prescribed foot orthotics for my imbalance, a functional dental splint for my TMJ condition, nutrition, supplements and exercises, which helped immensely.
He cares deeply for his patients. In addition, Dr. Marinescu continues to brilliantly diagnose my shifting condition on four different "fronts".
I admire him greatly and truly respect his expertise and insight."
"My knee had hurt me for years! I just figured it was part of getting older and my plan was to "suck it up" and deal with it. Then Katie Hendricks told me about Dr. Tudor and mentioned he might be able to help. I am a very active person and I love hiking. Last summer I hiked 80 miles in two weeks in the Wind River Range. It was one of the most beautiful places I've ever been. Too bad my knee hurt the whole time!
I had a couple sessions with Dr. Tudor and I am in awe of how different my whole body feels, including my knee. I just completed a 72 mile backpacking trip on the High Sierra Trail, including a summit of Mount Whitney – without even a second of knee pain.
Without Dr. Tudor's healing gifts, that would not have been possible. I feel so grateful to Dr. Tudor for sharing his genius with me and the world.
He really listens and he incorporates a variety of wisdom and healing traditions into his treatment.
He is simply the best!"
"I was not familiar with the field of Osteopathy until I read a very insightful article detailing all the benefits of the treatment on children with Trisomy 21. I immediately contacted Dr. Marinescu who agreed to treat my son. My son was eight months old at that time. I wish I had taken him sooner. He had a myriad of developmental delays, most significant of which at that time were: blocked nasal airways causing undue hardship in breathing, hearing problems, immature chewing, unstable neck. Even though my son never had a cold, there was always a rattle in his nose and constant attempts to clear his nasal passages. Just after 2 sessions my son's nasal pathways cleared up and his breathing became so normal that none of us could hear any more of his sniffles. The fluids were draining out effortlessly. The transformation was instant and amazing. The other problem, which confronted him, was his hearing. Up until 13-14 months all hearing tests indicated mild hearing loss in his left ear. After 5-6 months of treatment 3 consecutive tympanograms along with an ENT examination indicated normal hearing thresholds which once again brought us much needed peace of mind knowing his hearing had improved. The other noticeable benefit was when my son started to bite pieces out of a strawberry who until then avoided all table foods and anything solid. His neck also became very stable and now he is up and walking and is a very busy, active, and energetic toddler with excellent ability to focus on learning. His speech has started to emerge and continues to make unexpected strides in his development.
There have been many more such positive changes in his health, which are too technical, and cannot all be explained here. And finally, this testimonial would also be incomplete if I did not mention how incredibly kind and giving Dr. Marinescu is and just this quality alone brings in tons of healing energies into every session. I have never seen a doctor like him before. I am indebted to him for eternity."
"The results of your treatment were surprising.
It's been already 3 years since then and I feel excellent. In 1998 I had a very debilitating car accident that left me with a double fracture of the left tibia and a compound fracture of the right tibial plateau and fibula head, both necessitating multiple surgical interventions.
When I first saw you, I was suffering from chronic pains in both knees, the slightest movement giving me tremendous pains. I had already been diagnosed with severe osteoarthritis in both knees and the orthopedic surgeon indicated that a total knee replacement would be inevitable.
Today, 9 years after the accident and 3 years after your treatment I feel excellent. The result is that I enjoy a normal life today and the story with the total knee prosthesis belongs to the past.
I am deeply grateful."
"In 2003 I was diagnosed with an aggressive pre-cancerous condition called severe dysplasia which is becoming more and more common for young women. My gynecologist recommended immediate surgery to remove the pre-cancerous tissue. I took my doctors advice and had surgery. At the time, I my physician advised me they would need to keep a watch on me and I would need to come in every 6 months for tests as it is very common for this pre-cancerous condition to persist. So I did as they requested and within two years my pre-cancerous condition was re-diagnosed. My gynecologist who was also my surgeon suggested having more invasive surgery and the risk would be the possibility complication during childbirth and not being able to hold a baby full term.
This was a big shock to me and the risk of complication during childbirth was very frightening to me as I don't have any children yet and want children. I did get a second opinion from one of the top surgeons at Cedar Sinai Hospital and they concurred with my physician's diagnoses and recommended that surgery was the only options.
This time something intuitive within me (a gut feeling) told me surgery was not the right choice for me and I should seek alternative methods of health and healing. I meet with my primary care physician at the time and told him about my intuitive feelings and that I would be taking a holistic healing approach and he suggested that he had experienced some of his patients healing with holistic healing approaches and provided some advisement but no real direction as to what methods of healing I should implement. So I started my journey of self healing and familiarized myself and studied many methods of holistic healing. In the beginning I implemented acupuncture, homeopathy, yoga, alkaline water and somewhat of a vegetarian diet. But found myself challenged because the holistic healing field is so vast and I felt lost and needed to have a medical practitioner oversee my holistic healing. This is when I met Dr. Tudor Marinescu at a business conference.
Dr. Tudor was instrumental in my healing process and helping me get on the right road to recovery. I saw him on a regular basis for osteopathic treatments; we adjusted my diet, added supplements and did quarterly cleansing. Reducing daily stress, clearing my mind, yoga and meditation also supported my recovery. All the healing work I did with Dr. Tudor, contributed to 1-1/2 years later receiving a clean bill of health from my gynecologist. A clean bill of health without having surgery as three other physicians had prescribed.
Tudor does everything with the utmost love and care for the patient. He has truly transformed my life and I know will touch and transform many other people's lives in his lifetime. He has a tremendous gift and talent and I recommend him to anyone I know who has any type of illness. No matter what your condition I know Dr. Tudor can be integral in your healing process. To your health and wellness."